Brilliant.
I've just got back. Ears are still ringing.
Heaven is a dirty venue, and surprisingly intimate (considering LOTP's next outing in the capital is at the Forum). The keyboardist Potter is still as handsome as ever.
I missed Golden Filter 'cus I was at the bar, and I missed Erol Alkan 'cus I danced myself stupid during Late of the Pier's performance.
Still as energetic, and they're now an even tighter musical machine. They even threw in a fantastic reworking of Bathroom Gurgle at the end. 
All in all, a wonderful night out, and deserves another mention.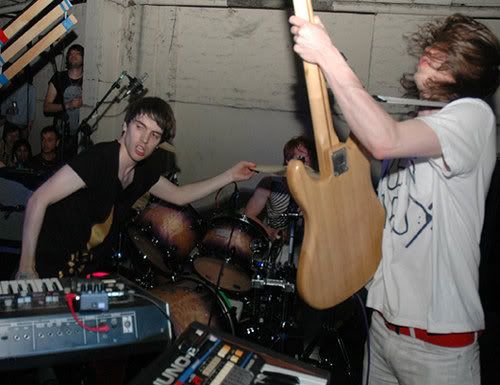 _