Today brings really sad news... Jerry Fuchs (drummer for !!! (Chk Chk Chk), Turing Machine, Maserati, and The Juan Maclean) has died at the age of 34 in a horrifically tragic accident.
According to the New York Post, Fuchs died after trying to leap from a freight elevator at a charity fund-raiser event in NYC on Saturday night.
Jerry Fuchs, 34, who drummed for West Coast dance-punk band !!! (pronounced "chk chk chk") and the Georgia-based psychedelic instrumental ensemble Maserati, tumbled five stories shortly after 12:30 a.m. inside 338 Berry St., cops said.
"It's a manual freight elevator, and it stopped somewhere above the fifth floor," said Buildings Department spokesman Tony Sclafani.
Sources said Fuchs and his pal opened the elevator door and attempted to jump the 3 to 4 feet separating the elevator from the fifth floor.

He fell and landed at the bottom of the shaft. He was rushed to Bellevue Hospital, where he died at 3:30 a.m.The friend landed safely, but a piece of Fuchs' clothing caught on the elevator, causing him to be yanked backward as he jumped, sending him swinging back into the crevice separating the elevator from the fifth floor.
So unbelievably sad.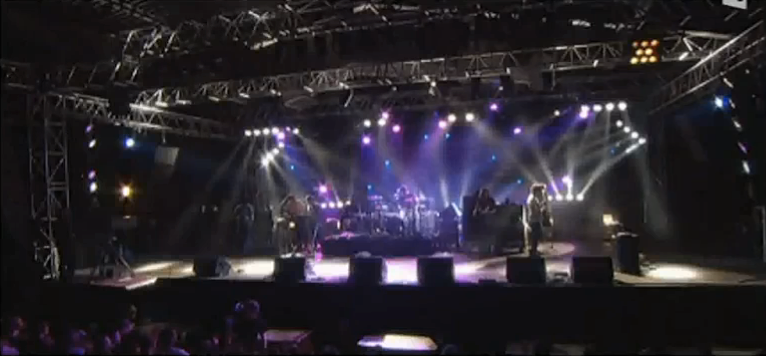 _