1. Fleet Foxes - Fleet Foxes
Well, what I can I say about Fleet Foxes that hasn't already been said. Those gorgeous harmonies have the power to whisk me off to a better place every time I play this record. The whole album flows together beautifully. Just wonderful.
Download: White Winter Hymnal, Ragged Wood
2. Fantasy Black Channel - Late of the Pier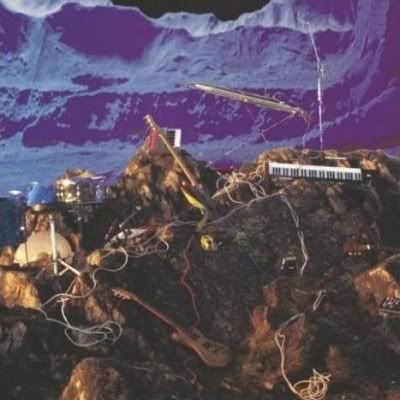 The album could have flowed a bit better (hence not giving it the number one spot), but it's jam packed with so many killer tracks it's difficult to ignore. From the pompous extravagance of the opening instrumental "Hot Tent Blues" to the album closer, and "cool-gay-kid" anthem "Bathroom Gurgle" (find yourself a new boy!). The whole albums explosively good.
Download: Focker, The Bears Are Coming
3. Santogold - Santogold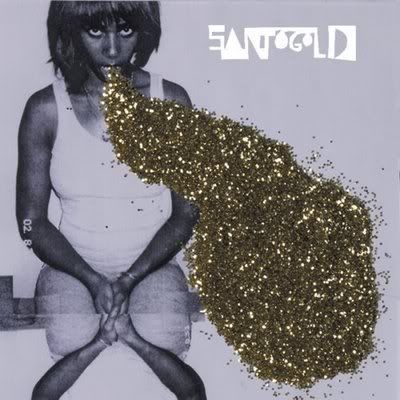 I feel like kicking myself for missing out Santogold in my top tracks - I don't think I was doing that process as efficiently as I could have!! Taking the forward thinking musical stylings of her pal M.I.A., and rounding her sound's sharp edges with pop hooks, this album is a great listen. In fact I think I'd place the album closer "Anne" in between TV on the Radio and The Irrepressibles (at number 3) in my top tracks of the year. It's an engrossing layered, grinding track, using such an awesome sampling of popping synth. "Creator" demands attention everytims it blasts out of my speakers, and "L.E.S. Artistes" is one of the major epic pop anthems of the year.
All hail Santogold.
Download: Anne, Creator, L.E.S. Artistes
4. Dear Science - TV on the Radio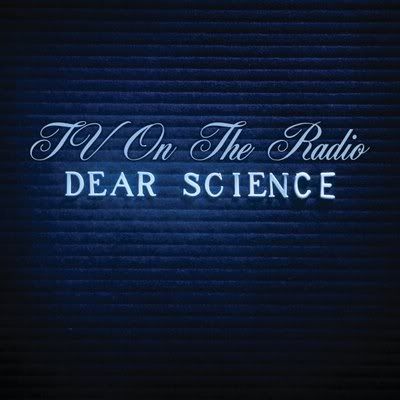 I really wanted this album to be absolutely blindingly stunning, and it is very very good, but it does fall a bit short for me. It's certainly their most accessible release that they've created, and maybe that's part of the problem. Their previous albums "Desperate Youth, Bloodthirsty Babes", and "Return to Cookie Mountain" needed work, and the listener to put in effort to get their heads around their sonic adventures. Tracks such as "Halfway Home", "Dancing Choose", and "DLZ" are absolutely blinding, but do they really add up to the triumph of previous tracks such as "Staring at the Sun" and "Wolf Like Me"? Maybe not. However, having said this, "Dear Science" does flow a hell of a lot better that their previous two albums, and the standard of the tracks are consistently high.
Compared to the competition, they still blow the rest out of the water.
Download: Halway Home, Dancing Choose, DLZ
5. Nights Out - Metronomy
Having known Metronomy for years, and having seen half of these tracks played live countless times before they got committed to record, I was slightly disappointed with this release, thinking that Jo Mount had put just a bit too much emphasis on adding his inventive, and extremely distinctive, sound on every track, and not letting them breath as the marvelous pop songs that they are. If you can track down a live version of Heartbreaker (such as when they performed at Wireless Festival in 2007), the song sounds so much cleaner and less fussy.
I loved these stripped down versions, but now that I've spent time with this album I realize that these songs have just been on a journey. The live sound is different to that of the recorded sound, and that's the way it should be. Mount has taken full advantage of what is availbale to achieve and experiment with in the studio, and should be applauded for doing so. This album was a LONG time coming, and it's nice to see that it seems to be making the impact it deserves to.
Truly forward thinking pop music.
Download: Hearbreaker, Radio Ladio, A Thing For Me
6. Antidotes - Foals
Stupidly I left Foals out of my top tracks of 2008, but then to be honest most people knew over half the album from their demos in 2007. Although it is worth noting how ace "Two Steps, Twice", and how up their own arse they are not to include "Hummer" and "Mathletics" on the album.
Download: "Two Steps, Twice", "Olympic Airways"
7. The Seldom Seen Kid - Elbow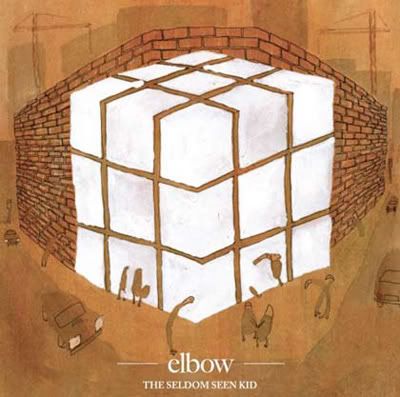 Despite my flatmate trying to ram this album down my throat since its release, it took me until the end of this year to give it a proper listen. I was impressed by their performance at Latitude, but slightly put off by the whole crowd doing bad Mancunian accents when singing along, and wasn't completely convinced they produced the best album of the Mercuries (Radiohead and Laura Marling being stiff competition), but in the past few months (probably down to their constant advertising) it's been an album that's been impossible to escape. My prejudices have been broken down.
Download: Weather to Fly, Loneliness Of A Tower Crane Driver, On A Day Like This
8. Alas, I Cannot Swim - Laura Marling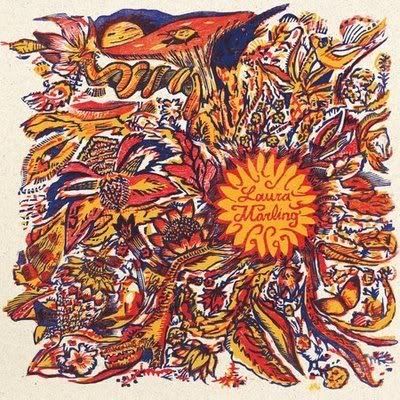 The London scene of singer songwriting, easy listening, anti-folk pop music is insainley incestuous. Breaking off from Noah and the Whale to do her own thing, Laura Marling has risen to the top of the singer song writing ladder this year with her fantastic debut album. Favourite bits include how seamlessly "Cross Your Fingers" and "Crawled Out of the Sea" flow into each other, and the harrow-ingly beautiful "Night Terror" - this track in particular gives Marling a dark edge over the competition that I just can't get enough of. Hard to believe she was only 18 when this album came out.
Download: Night Terror, Ghosts, Cross Your Fingers
9. Ladyhawke - Ladyhawke
Download: Magic, My Delirium, Oh My
10. Box Of Secrets - Blood Red Shoes
Download: This Is Not For You, It's Getting Boring By The Sea
11. Apocalypso - The Presets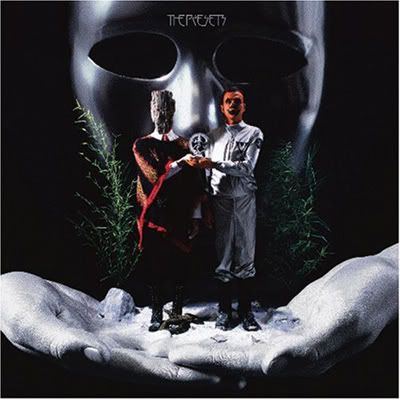 Download: My People, Yippiyo-ay
12. Brain Thrust Mastery - We Are Scientists
Download: Ghouls, Chick Lit
13. Seventh Tree - Goldfrapp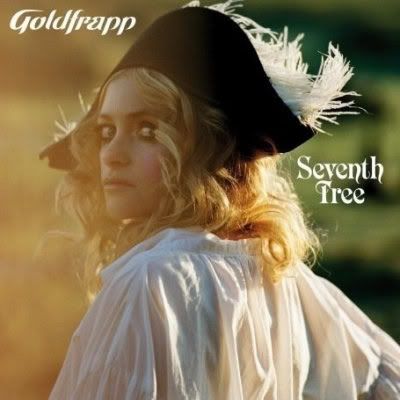 Download: A&E, Caravan Girl
14. Only By Night - Kings of Leon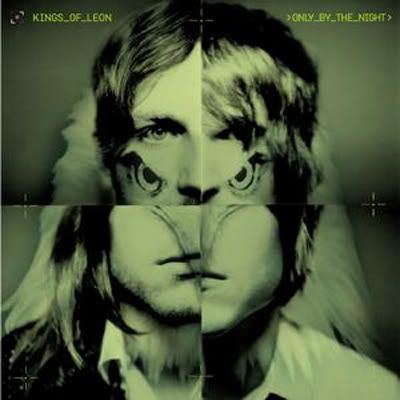 Really really not that great compared to their previous offerings, but maybe that's because I like their rawer, rockier stuff. Still a good album though.
Download: Closer, Crawl, Manhattan
15. Vampire Weekend - Vampire Weekend
Download: Oxford Comma, A-Punk, Walcott
16. Evil Urges - My Morning Jacket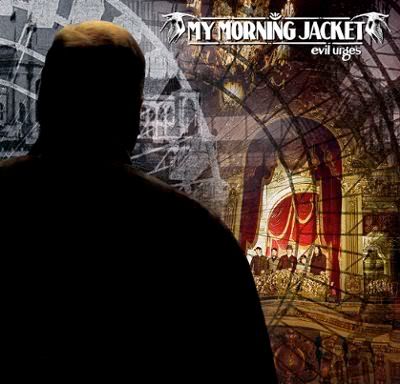 How unexpected was "Highly Suspicious"!!! Fucking amazing! Like Jim James had been possessed by the spirit of Prince!
Download: Highly Suspicious, Touch Me I'm Going To Scream Pt. 2
17. Twenty One - Mystery Jets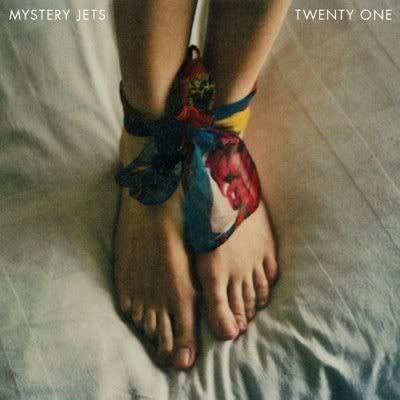 Download: Young Love, Flakes, Veiled in Grey
18. For Emma, Forever Ago - Bon Iver
Beautiful voice, beautifully soulful songs, the most perfect album to sit down and reflect. haha - I sound like such a wanker.
Download: Flume, Skinny Love
19. Hercules and Love Affair - Hercules and Love Affair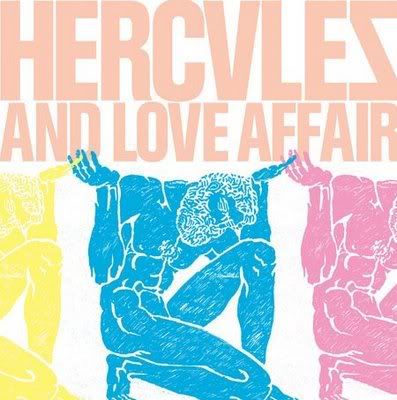 Download: Blind, Raise Me Up, True False/Fake Real
20. Stainless Style - Neon Neon
Download: I Told Her On Alderaan, Raquel, Dream Girls

_