I saw one of these series of new Police ads at a bus stop poster the other day.
REALLY lovely graphic design work, and as I have a thing for turquoise at the moment I got excited to see such a richly coloured poster covering such a big space.
Goodbye lazy photoshop Police posters - hello awesome text-based re-design!
They make me so happy!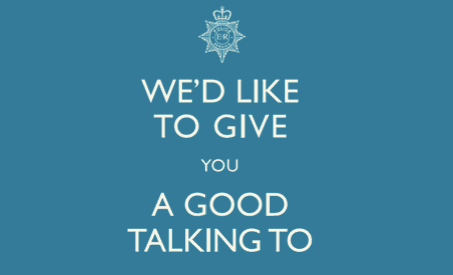 _