Today I am polishing my praxinoscopes and am off to see Danny Wallace at BBC 6 Music to have a chat about the music video I created earlier this year for
Moray McLaren "We Got Time".
I don't know exactly what time I'll be on, but Danny's show runs from 13:00-16:00 (he's standing in for Cerys Matthews at the moment).
If you feel like listening in on a DAB Digital Radio, or online that'd be really nice. Otherwise, it'll be on the fabulous BBC iPlayer soon after the show's finished, and I'll be sure to post up a link.
To say I'm excited would be an massive understatement.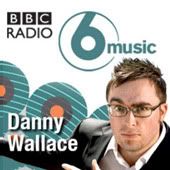 _