Having to give up both my Glastonbury and Bestival tickets this year, this Sunday is my only little gem of summer festival time I'll get to experience this year.
However, due to the nice people at
Directors Notes
I'll get to do so for free (check it out! I'm kind of opening the festival (film wise) - I don't know whether this is a good thing or not, considering usually at festivals, the lower down the bill, the shitter you are, but hey, at least I'm there!). They're running a film tent ever night at the festival, and tonight they'll be showing my promo for Moray McLaren "We Got Time". I could have gone to the festival today, but instead I did a little swap with Kristofer Strom (whose promo for "Animals" by Minilogue is being shown on Sunday), and I'm going to go on and see the likes of...
Radiohead, Bloc Party, Yeah Yeah Yeahs, Metronomy, Passion Pit, Adam Buxton, Jeffery Lewis, and The XX (to names just a few) ALL in one day!
Plus, if last year's anything to go by, the crowd should be one of the liveliest in the UK. Exhausting, but fun. Awesome.
Of course, this isn't my first time at Reading Festival...
... OK, so what you can't really see here is the 21 year old me, walking onstage in a big black wig (I was supposed to be Nick Zinner) and fucking up my words infront of 50,000 people. Yes, I have the footage from the BBC broadcast, and no, I'm not going to put it online.
BUT what I am going to do is this! Forgive me, but this is still the
HIGHLIGHT OF MY LIFE!
so I'm gonna milk it 'til the cows come home
...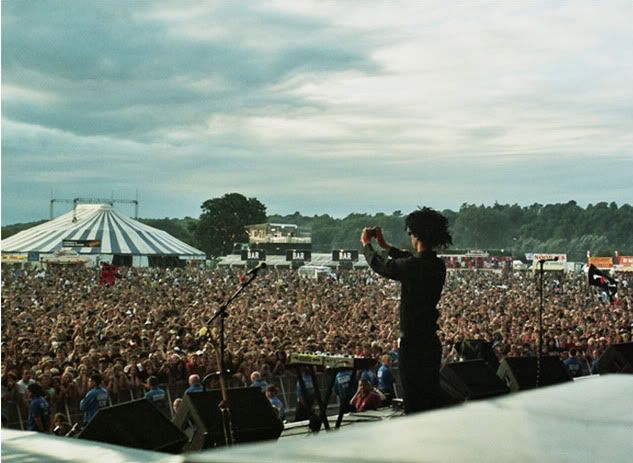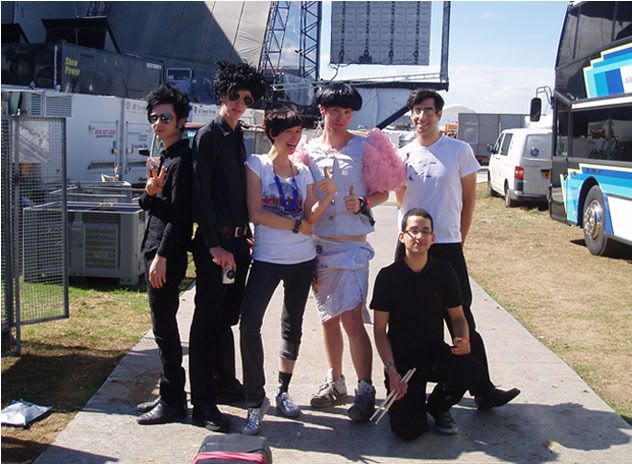 Rock n' FRIGGIN' ROLL
(that said, I still think I would have made a HOT Karen O)
_