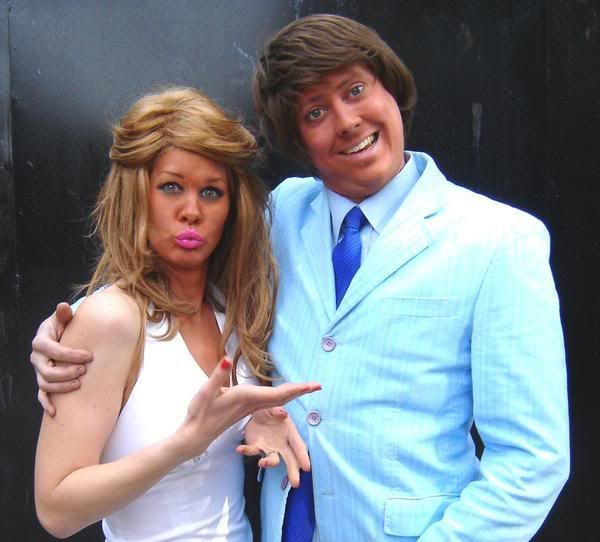 I went to HotBreathKaraoke's annual extravaganza that is "Foreign Tongues" at Bethnal Green Working Men's Club last night. It's their equivilant of Eurovision, and it f**king rocked!
Loud, camp, and completely uncontrollable. Acts included...
From Norway; the gothic symphonic heavy metal of Tearhammer!
From Monaco; the smooth as silk cocktail yacht rock of Premier Cru!
From Czech Republic; streewise farmboy puppet funk masters International Live MCs!
From Georgia; exotic eastern ringtones telepop provided by Emotikon!
From Switzerland; the Alpine rock-a-billy fondue party that is Ricky Raclette!
And Santos and Pepe; a muy caliente bullfighter flamenco pop from Spain!!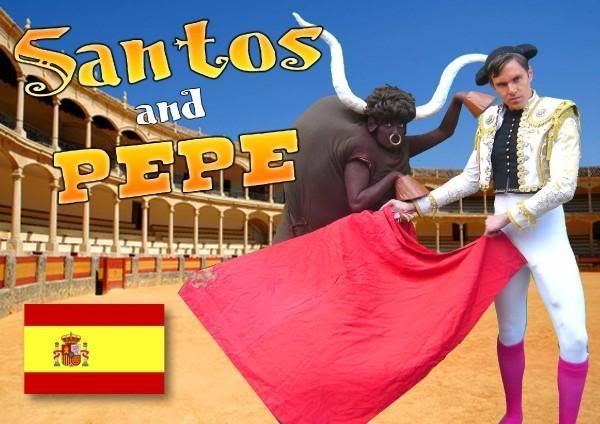 It was great! I even got an ice cream from the 2008 Foreign Tongues champions Neopolitan from Italy.
What a treat!
_